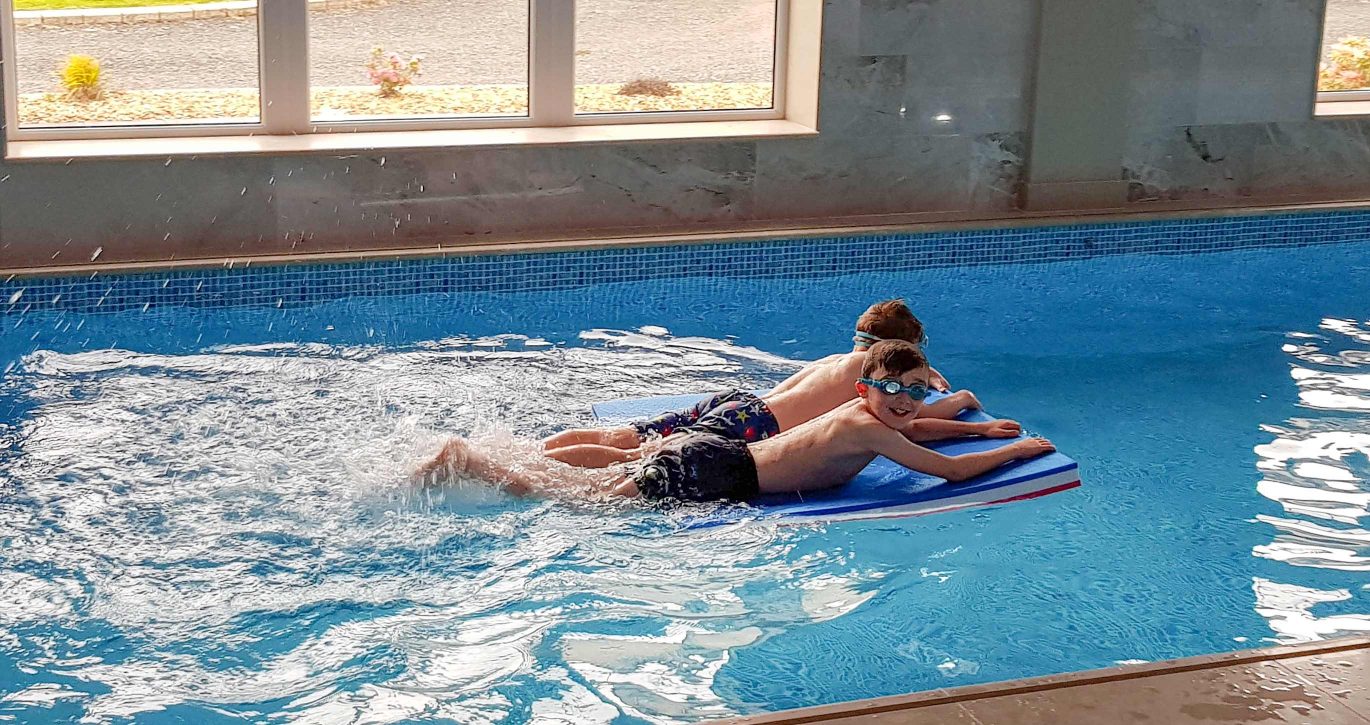 Pool Parties
It's party time!!
Come join us, and have a party with a difference at Airfield Swim Academy, where you will have exclusive use of the Pool & Party room.
A two-hour party made up of:
One hour of activity in the pool for children to enjoy a range of pool games, toys & floats. The party includes music on the poolside and disco lights.
The second hour you can enjoy in our spacious party room, with tables and chairs set up for you to bring in your own party food.
The pool will be supervised by a qualified lifeguard and is set for a maximum of 12 people.
For more information and availability, please use the contact form below:
Telephone: 028 7965 0514 / 077 0965 5011