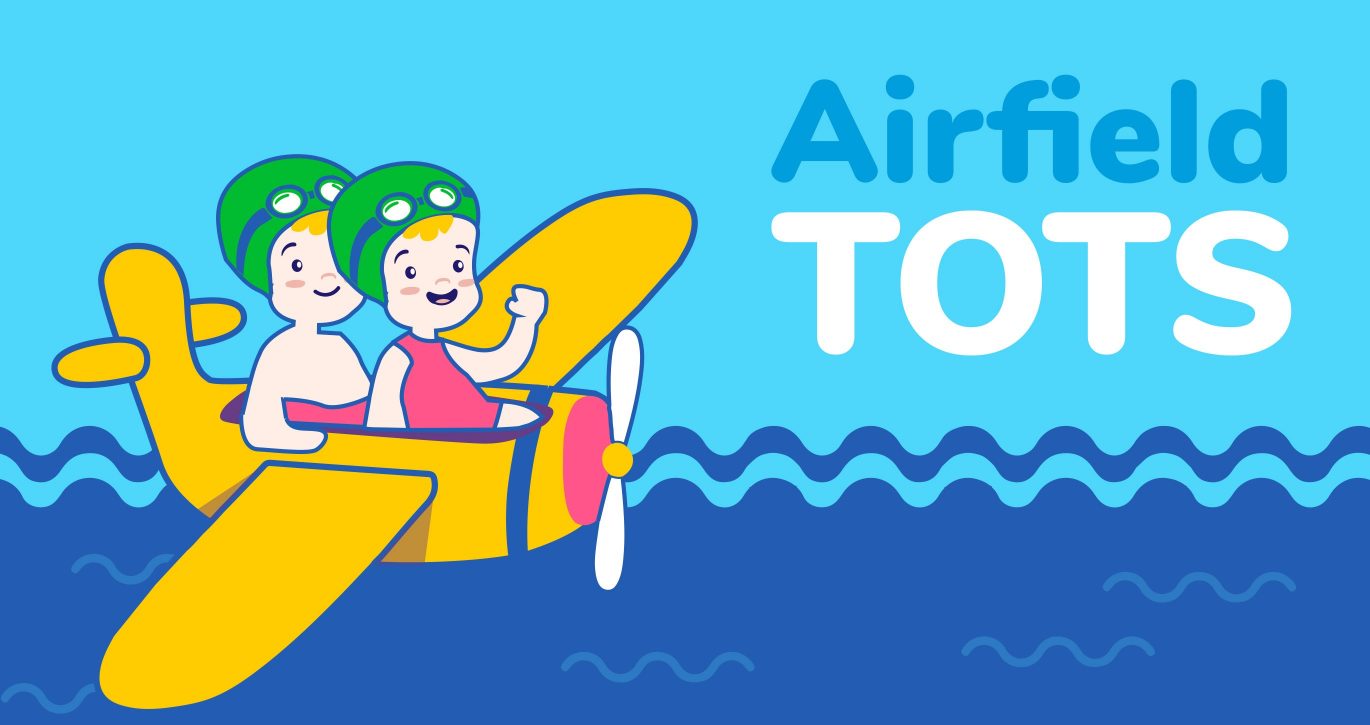 Airfield Tots
These classes have been designed to build water confidence in an aquatic environment by making swimming lessons safe and fun. Helping to develop the child's self-confidence in feeling buoyancy and enabling them to propel their bodies through the water.
Our classes will help in the development of the following skills:
Social
Physical
Language
Cognitive
Creative
Emotional
Please Note: Airfield Tots classes require parent participation.
Airfield Tots 1 (3 to 12 months old)
Adapting to the water environment and discovering movement in water, balance and co-ordination.
Assisted submersion and basic breath control (holding breath).
Assisted flotation, rotation and leg kick.
Assisted jumping int he pool.
Airfield Tots 2 (1 and 2 years old)
Develop breath control (holding breath and blowing bubbles through mouth).
Independent submersion.
Unassisted flotation and jumping in.
Supported kicking and rotation.
Independent movement in the water (push and glides).
Airfield Tots (3 years old)
Full breath control (holding breath, blowing bubbles through mouth and nose).
Independent kicking, paddling and rotation.
Basic water confidence and safety.