Track Progress
We help you to achieve your swimming goals by providing valuable lesson feedback which can be viewed in your members' area once uploaded by our teachers.
Each lesson will be marked on the below scale of 1-5, making it easy to track progression and development.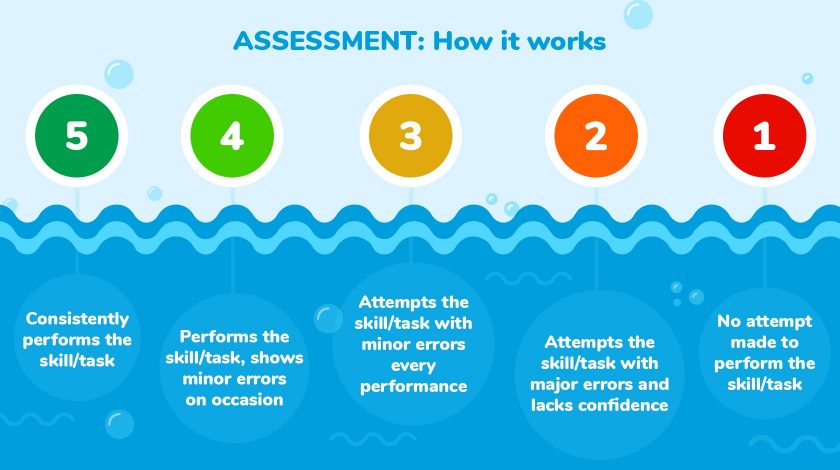 You can access this feedback for each student via your member's area.