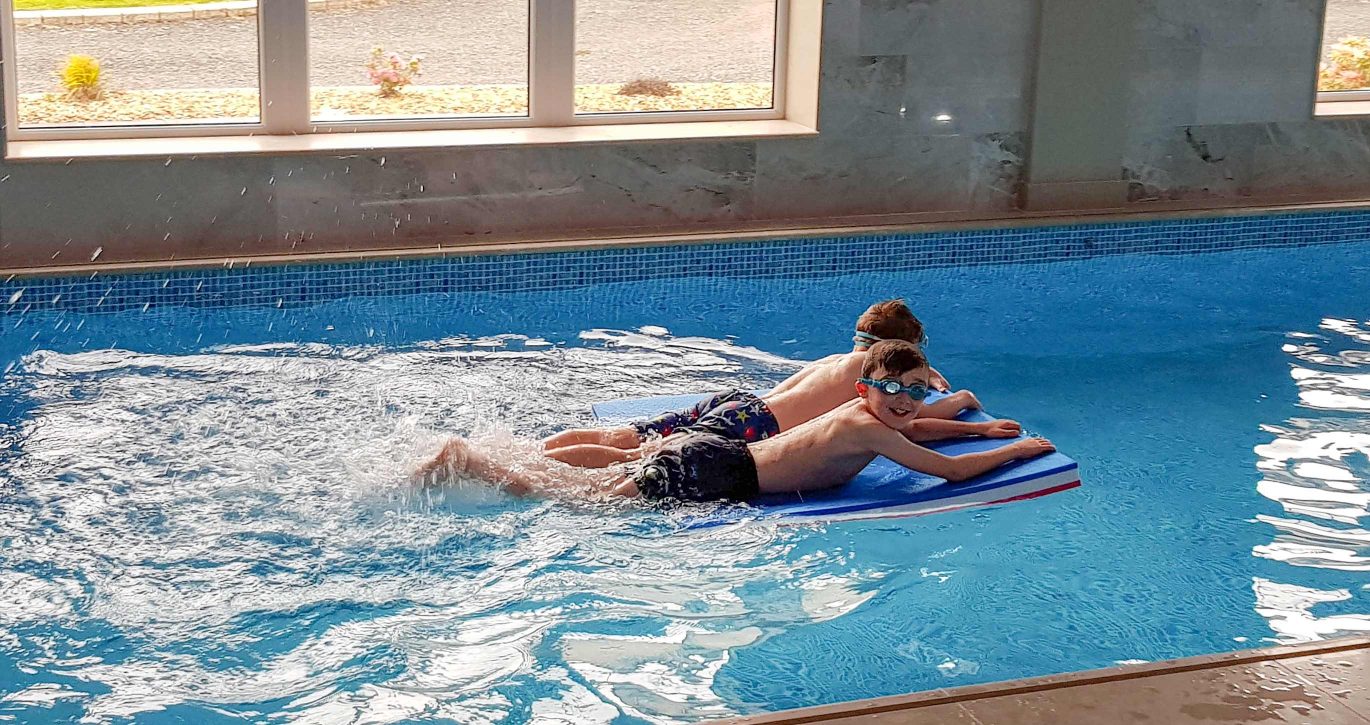 Private Pool Hire / Pool Parties
We are delighted that Airfield Swim Academy can now offer you the option to book your own Private Pool Hire/Party! Make full use of our heated pool along with the toys, beach balls and floats etc. with a fully qualified lifeguard on duty.
We offer this on Sundays only, for selected dates and we release the dates/times on a monthly basis. For example, we will release the February dates and the end of January, the March dates at the end of February, and so on.
You have 2 options to choose from:
Pool hire only – duration 45mins – Cost £80
Pool Party (pool & viewing room hire) – duration 2 hours – Cost £150 – first hour in the pool & the second hour in the viewing room where you can bring in your own food, sweets, cake etc. This option requires you to book the last slot of the day which begins at 3pm.
Both options are for up to 12 people in the pool, under 4's must be accompanied by an adult.
Bookings can ONLY be made via the 'Book now' button below and will be on a first come first serve basis.
The total cost is £80 (£20 deposit to secure the booking – we will contact you to arrange this once your request has been completed through the link)
If you have a general question about pool hire or parties please call us on 028 7965 0514  – or fill in the form below and we will be in touch.