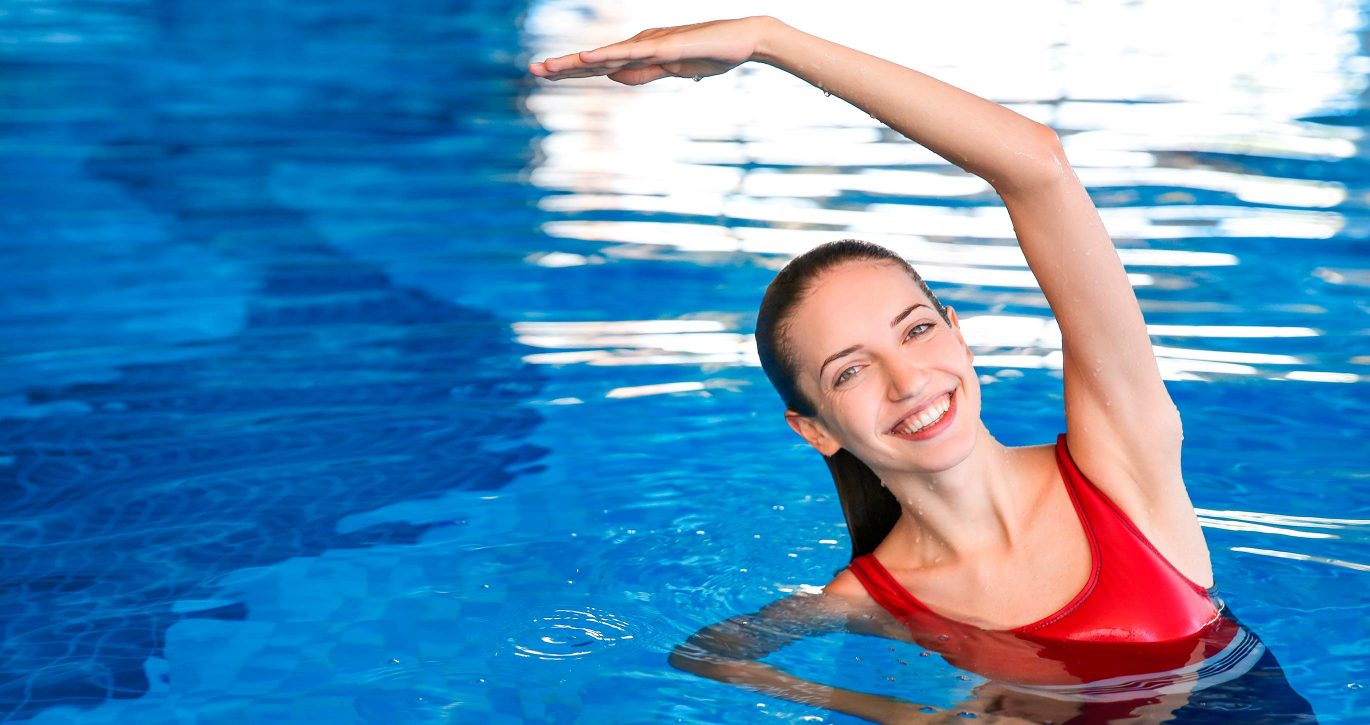 Aqua Aerobics
Aqua aerobics is a great way to mix up a traditional gym workout with the wondrous benefits of water. It only takes a few aqua aerobics sessions and you'll see a big difference in your overall fitness.
We run three classes per week:
Tuesdays: 8.15 pm – 9.00 pm
Wednesdays: 10.30 am – 11.15 am
Fridays: 8.00 pm – 8.45 pm
Typical classes will involve all the exercises you would expect in a 'dry' class. But there are added bonuses when you exercise in water.
The top benefits of aqua aerobics:
Water supports the body, putting less stress on your joints and muscles.
Working out in water helps build strength as fighting against the push of the water activates your muscles.
Water pressure helps put less strain on the heart by moving blood around the body.
The impact of gravity is less in the water allowing a greater range of motion.
Working out in water helps prevent overheating, helping you exercise for longer.
And… it's fun! It is not often you can say that about a workout.
At Airfield Swim Academy, we understand you may feel apprehensive starting a new class but there really is no need. All classes are run in our private pool where no other classes will be running at the same time. This takes away one of the biggest barriers to exercising and our friendly teachers will do everything they can to make you feel comfortable.
Covering all ages from 16 up, please fill out the registration form to show your interest in attending.
Telephone: 028 7965 0514 / 077 0965 5011